Susie Covert
Susie Covert received first place in Art Center Manatee's Hot Hot Hot exhibit with her painting "Arches". Susie also won Best Historical Building award for "Painting the DeMarcay Hotel" and shared a People's Choice Award for "Sidewalk to the Roth Cigar Factory" at the Renaissance School of Art Show. The show Preserving Historical Buildings with the Brush had over 40 paintings from several historical site due for demolition in Sarasota. Susie also received an Honorable Mention at Art Center Sarasota for the painting "Enlighten" in the Florida Flare Show.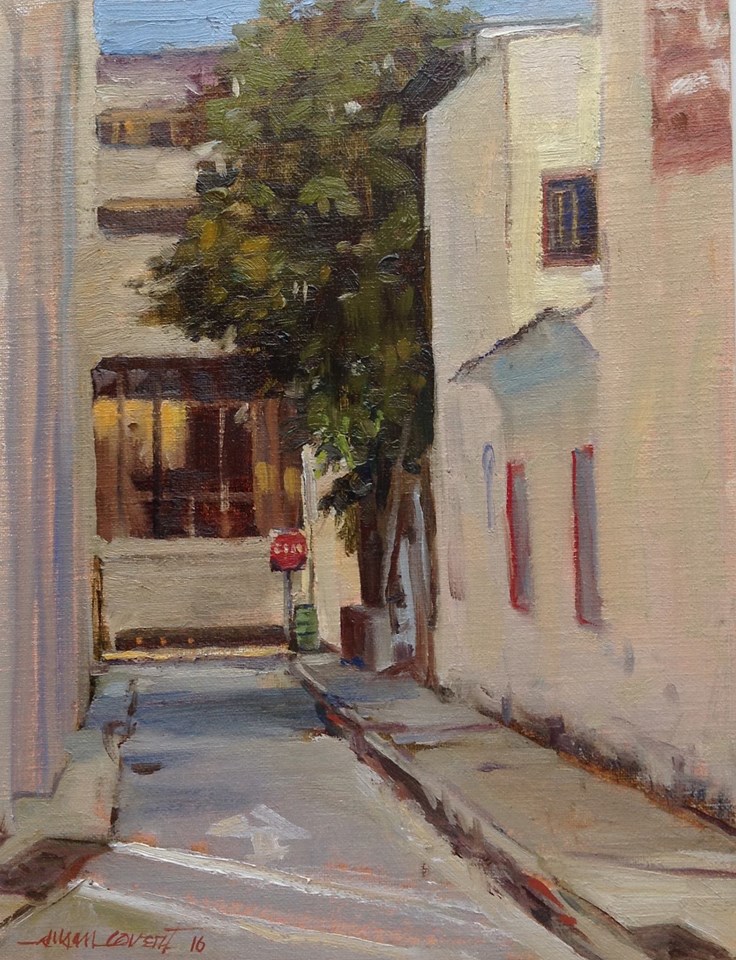 Judy Lyons Schneider
Judy Lyons Schneider became a member of Art Uptown Gallery. She had a show there from Aug. 27-Sept 2. Judy won 3rd place in the Art Center, BLURRED LINES SHOW. The juror was James Martin, a fine artist and instructor at Ringling College. Judy was also in the IV Annual Florida Flavors show at ACS.
Janet Mishner
Janet Mishner received an Honorable Mention at the BLURRED LINES SHOW, ACS.
Ellen Mason
Ellen was accepted into the 86th Annual CT. Woman artists show. It was open to all woman artists. It was held 8/20-9/20, 2016 in Norwich CT, at the Slater Memorial Museum. The juror was Min Jung Kim, director of the New Britain Museum of Art, in New Britain, CT.
Susan Klein
Susan has had several residencies this summer. She is now at the Grand Canyon. We are looking forward to hearing about her summer painting adventures.
Evelyn McCorristin Peters
Evelyn has been very busy. She recently became a member of Art Uptown Gallery in Sarasota. Her painting, Stella Dives In, is on permanent display at the new Barpal - Hirst Student Center at Southeastern Guide Dogs. She also has a Superhero dog, Visionary, at the Publix at 1044 Tamiami Trail. There are also many other events planned for the Southeastern Guide Dogs organization. Check out the brochure and her website that was in the Herald, for all the information.